Cash flow is the life line of every company. QBBuddy.com gives you a sensible way of keeping your billing on track and on time, while providing you accurate reporting.
Customize your invoices according to your needs by adding your logo, specific colors, and contact info. Stay up to date by keeping track of customer payment and invoice history, overdue balances, and taxes collected. See when your customer has opened an invoice, and prepare and view receipts
Income is important but it's necessary to spend money in order to make money. You pay employees, contractors, purchase supplies and materials, and professionals for their services.

All of these expenses need to be accurately recorded and reported in order for your business to keep running smoothly and out of the red. QBBuddy provides a simple methods for recording and allocating expenses, saving receipts, and managing vendors you do business with.
Create professional reports Share a professional-looking summary of your finances with your business partners.
Run custom reports Every business is different. Tailor your reports to see the info that matters most to you.
Keep your accountant in the loop Email reports to your accountant so they're always up-to-date on your business.
Budget for your goals Create a roadmap for your spending and keep your business on track.
Plan for your future
Take the guesswork out of planning. Track current trends to make better decisions for your business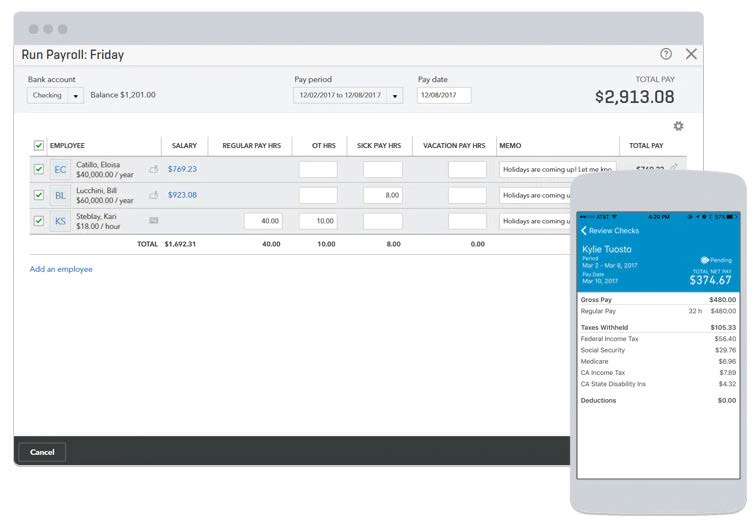 Pay employees via direct deposit or paper check. Split payments to multiple accounts. Direct charitable donations. Unlimited monthly, weekly, biweekly, and off-cycle payroll.


Federal, State, & Local Taxes Automatic payment of taxes and filing of your Federal State & local tax forms. Includes W-2, 1099, 940, 8974, 941, state, and local forms.


Benefits Administration Administer pre-tax benefits and deductions for healthcare, 401(k), commuter benefits, savings plans, life insurance, and more.


Time Tracking Employees enter their hours directly. Managers approve hours. We takes care of the rest.


Mobile & Tablet Friendly Access your accounts or run payroll from your smartphone or tablet.

Email & Phone Support customer support. Email, call, text and be connected directly to a real person.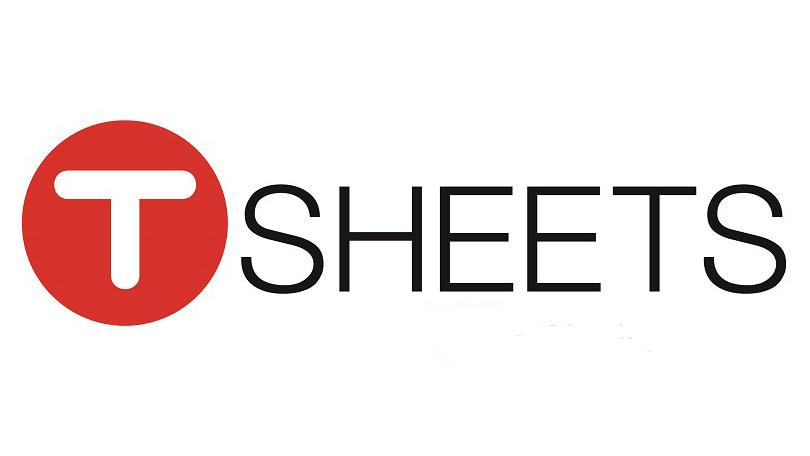 A Fast and Easy Way for Employees to Clock in, on Site
A time clock kiosk is the ideal solution for businesses with employees clocking in at the same location. This easy, cost-effective alternative to traditional punch time clocks works on any computer or tablet with an internet connection. And forget complicated usernames or passwords. Employees use a simple four-digit PIN to clock in and out and take breaks. The time clocks are optimized for speed but includes all the advanced time tracking features you need.



Time Tracking

Employees can clock in or out with just one click. Take a break, change job codes, or add timesheet details instantly
Mobile App
TSheets works wherever you do. Download the
Androidor
iOS app to track, submit, and approve employee time from virtually anywhere.



Scheduling
Build employee schedules by jobs or shifts. Quickly and easily edit, publish, and share the schedule with your crew.
TSheets Available $25.00 Per Month $5.00 per user
*Service requires clients to migrate exiting QuickBooks Desktop application to QuickBooks Online. There is a $250 initial non-refundable set up fee. Allow 2 to 3 days to complete set up. Client must agree to QuickBooks Online EULA and QBBuddy.com terms and conditions. Bank Feed set up for all Bank Accounts and Credit Cards required. QBBuddy.com employs, trains and manages local US based accounting professionals only. QBBuddy.com conducts criminal background checks on all employees.On-Site visits to residential base businesses currently not offered. Payroll Requires TSheets Digital Time Sheet subscription not included. Optional employee time clock hardware at additional cost.